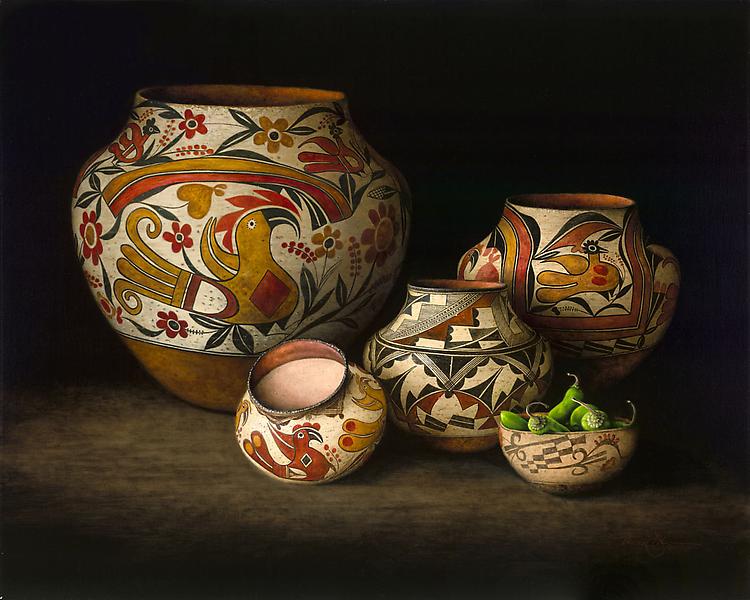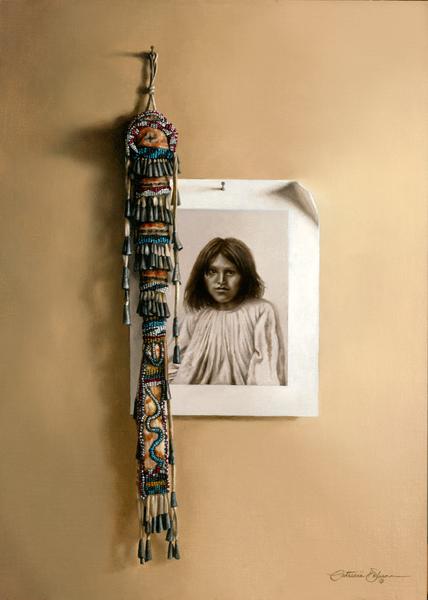 Additional views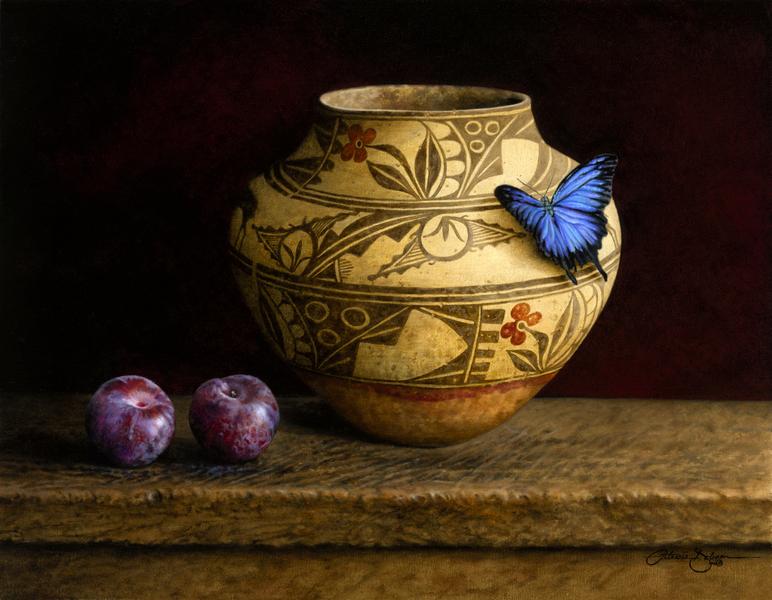 Biography
Patricia Dobson, b. 1947, Sacramento, California

An avid collector of American Indian art and artifacts, Patricia Dobson paints cultural objects of the Southwest, Plains Indians and wildlife. Dobson works both from photos she has taken and from the actual arranged objects. Her oil paintings are characterized by unique shadow effects and surface effects that suggest old, time-worn artifacts.

She studied art at Foothill College in California and worked as an electrocardiograph technician in California before turning to life as a professional artist in 1975. With her focus on Native American themes, she moved to Arizona with her two boys in the mid 1985.
View More