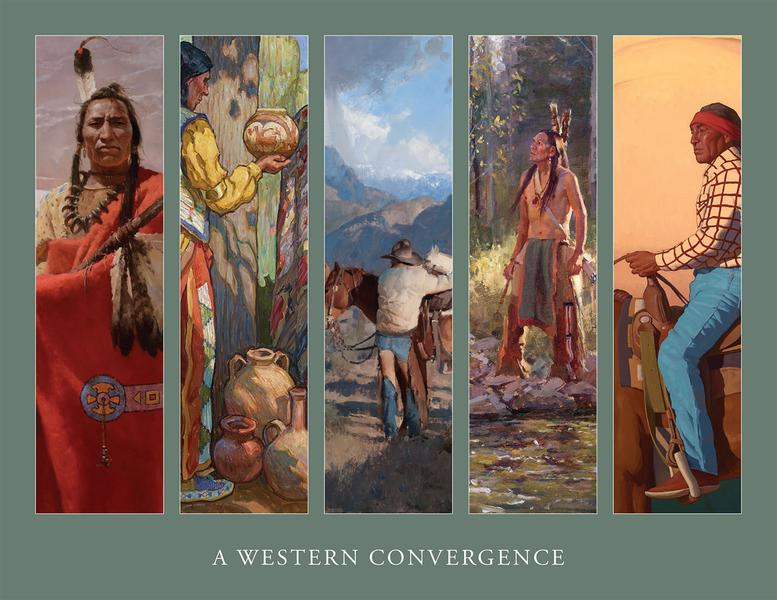 So much of the history of Jackson Hole is about convergence, beginning with the iconic Snake River. Formed by the confluence of three tiny headstreams on the southwest flank of Two Oceans Plateau in western Wyoming and Yellowstone National Park, it starts out as a small river flowing west and south, its first 50 miles coursing through the valley of Jackson Hole.

Prehistoric Native Americans were in the area some 11,000 years ago. Hunters and gatherers and eventually the Blackfeet, Shoshone, Nez Perce and other Indian tribes came to this valley and lived in the sur-rounding lands. From about 1826 to 1830, hunters like Davey Jackson signed on with large fur companies and took over the area during the lucrative fur trapping trade. Jackson Hole became a crossroads for six large trapper trails that converged there.

When the fur trade ended in 1845, the valley was basically deserted, until the memorable Hayden Expedi-tion of 1871-1872. Settlers finally converged here in 1883 and by the mid 1890's the valley was dotted with villages. After 1900, settlers came to realize that big game hunting would be popular here, so ranchers be-gan to branch out, offering themselves as guides and taking in guests. The concept of "dude ranching" was born, oriented towards visitors and tourism.

Artists too, have a long history of convergence in this valley, and today, many come to paint in the region or simply come to be inspired by a long list of such noted pictorial historians as Carl Rungius, Albert Bier-stadt, Alfred Jacob Miller and Thomas Moran.

With this in mind, our newest exhibition and sale, A Western Convergence, brings together five of the coun-try's top western painters: Bill Anton, Logan Maxwell Hagege, Z.S. Liang, Jim C. Norton and Tim Solliday. While each brings a unique perspective to the canvas, these like minded individuals share a common core; to faithfully and creatively interpret the vast lands, the people, the culture and a way of life that is intrinsic to the West. I can think of no better place for this convergence of Western Master painters than Jackson Hole, Wyoming.