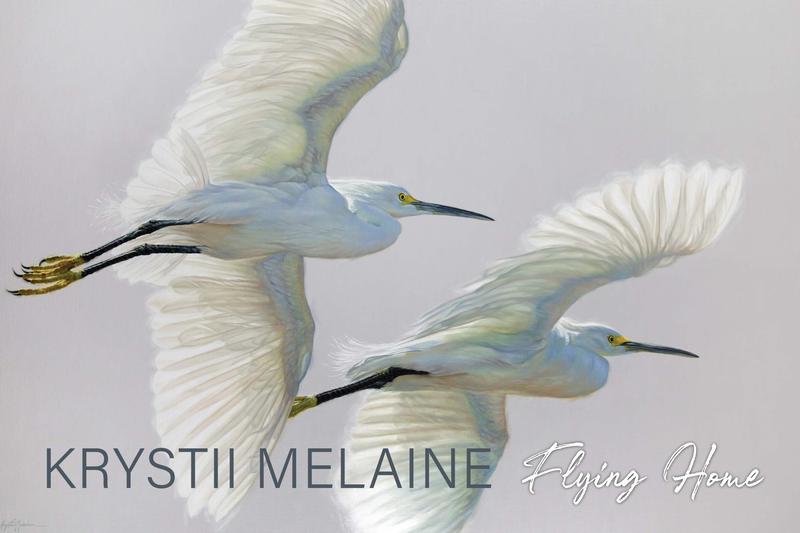 Hover over images to go to artwork
I've been observing and painting birds for as long as I can remember. Growing up in Australia, I was always surrounded by parrots, cockatoos, and many other colorful and noisy species. As a shy, creative child, bird watching became a natural pastime. My earliest books were about birds, and I still have them. The brand of tea that my parents drank came with collectible cards depicting the birds of the world, and I eagerly collected them all. One of my earliest commissions was a drawing of a friend's pet sulfur-crested cockatoo. I've always kept bird species lists wherever we lived, happily noting each new sighting. For a time, I volunteered with an organization that banded tiny migratory shore birds on the southern end of their journeys to and from the Arctic. Holding such delicate but intrepid birds in my hands was an amazing experience. When I began painting full time in 1992, I naturally turned to birds for inspiration. My first entry in the 1992 Wildlife Art Society of Australasia annual exhibition, a water bird, won an award. I painted Australian birds until 2000, when I brought my bird and wildlife paintings to the USA and gradually diversified into Western subjects.

After thirty years of exploring a wide range of living things in paint, it seems fitting to celebrate this anniversary of my beginnings by flying full circle back to my first love – painting birds. I'm approaching them with the same admiration for their beauty and diversity, but with fresh ideas on how to present them. Minimal abstract backgrounds and simple, elegant frames allow each species to display their finest attributes. Whether familiar garden friends or exotic species from far off lands, each one brings the wonder and beauty of the natural world into our lives. These paintings are timeless, modern classics which I hope will delight for generations.