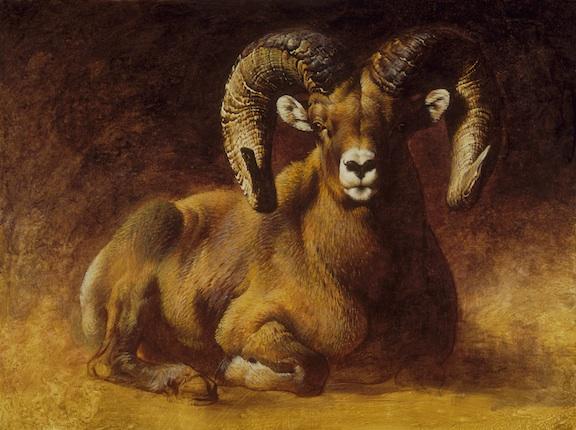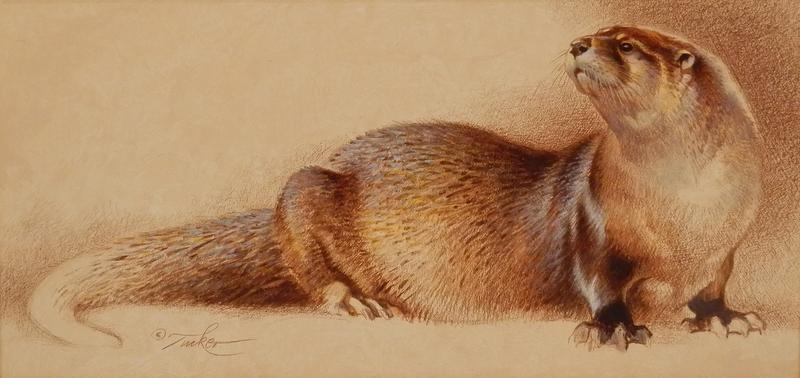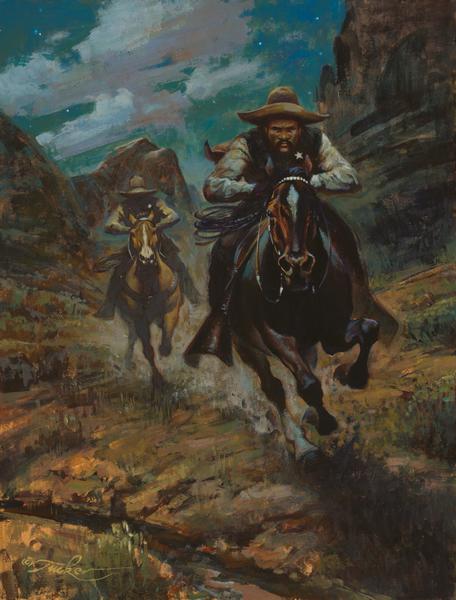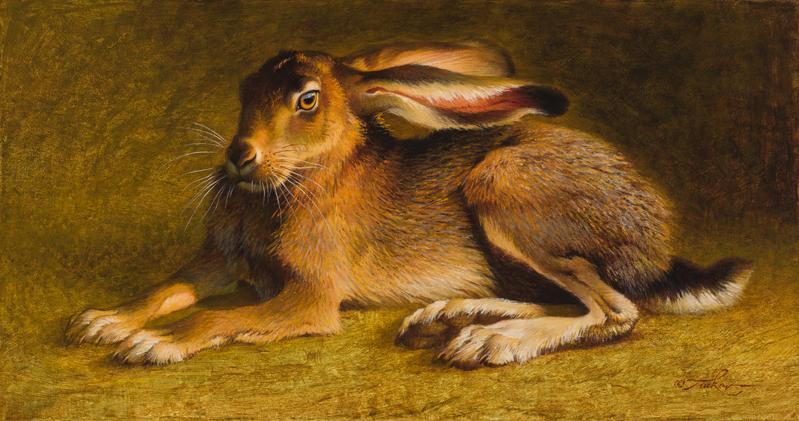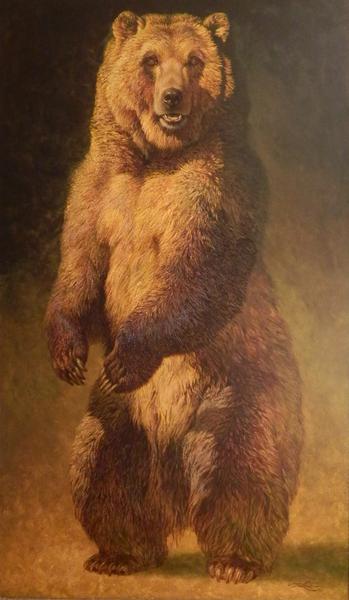 Additional views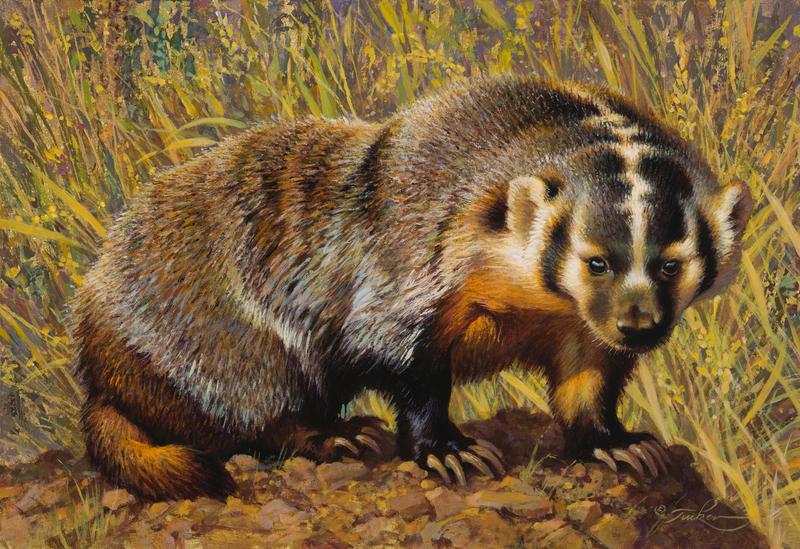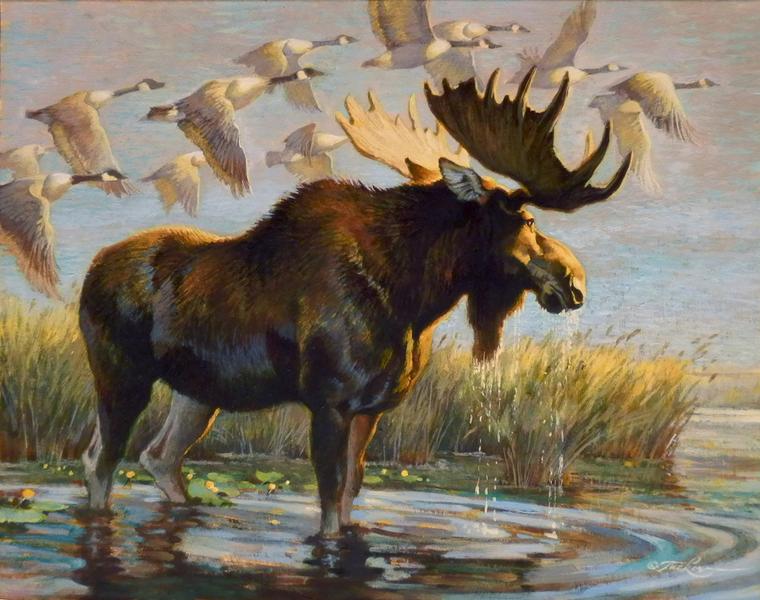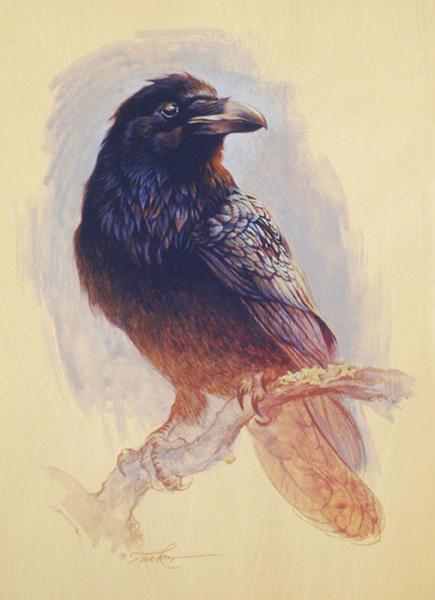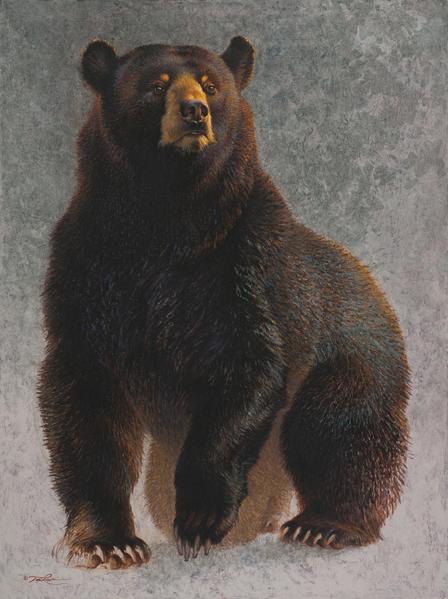 Biography
Ezra Tucker, b. 1955, Memphis, Tennessee (United States)

Ezra Tucker began his award winning career four decades ago in the field of Illustration. Ezra has spent many years pursuing his intense interest in nature and history. His most recognizable subjects are the animals he has painted for both commercial commissions and private collectors. His approach to capturing a moment in time to reveal a rarely highlighted detail, an incident or fact can be a big dramatic scene or a subtle relaxed blink. He not only invites you to enjoy looking at his images, but for the viewer to be engaged and curious to learn more. Ezra's bold and distinctive style of painting reflects acute observation and knowledge of his subject and displays an intimate and emotional portrait quality and adept storytelling. Choosing to paint almost exclusively wildlife, he paints his animals as having apparent intelligence and individual distinctive personalities. Ezra finds the art of modern wildlife artist Bob Kuhn as well as classical wildlife artist, Carl Rungius, and numerous other artist such as W.R. Leigh, N.C. Wyeth, Antoine Barye and Arthur Wardle inspirational and their art has influenced his style. Ezra approaches his subjects from a naturalist point of view, the goal with his minimalist take being to depict personality, texture and motion. The artist prefers to use an impressionistic brush stroke when he paints to produce the likeness of the subject. Ezra strives to create an impression of these creatures and not a photo realistic image, in a desire for the viewer to use their intellect and curiosity to imagine when they observe his art.

Ezra states, "I get tremendous joy and satisfaction from my observation of wildlife behavior and expressions. The intelligence and uniqueness of each creature's individual character and personality often reflect glimpses of human nature. My desire to paint wildlife in a realistic style allows me to also define the beauty that I see in their movements, subtle or overt. I choose to highlight the variety of color I see in the fur and textures of the surfaces that envelop their being. I find it necessary to preserve and to respect the creatures that inhabit our planet because I believe that we are more connected than humans acknowledge. The challenge I have for myself is to present the beauty and majesty of the animal world in dynamic form to help influence the preservation of our planet's varied species through my representation of their nature through my art".
View More