Tour de Force: John DeMott, Alfredo Rodriguez & Mian Situ
September 1 - 30, Open House: September 16, 4-7pm
Jackson, Wyoming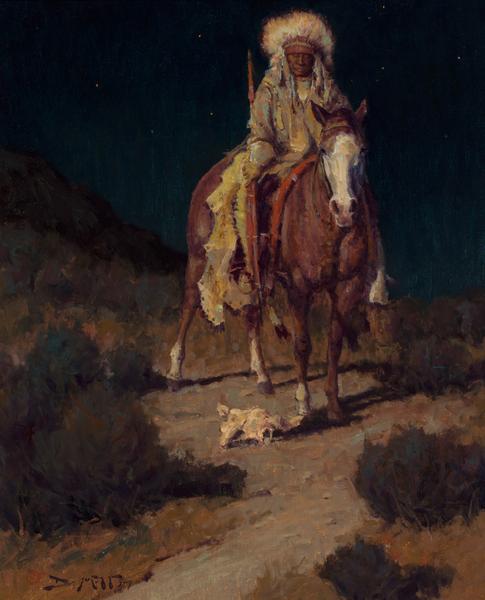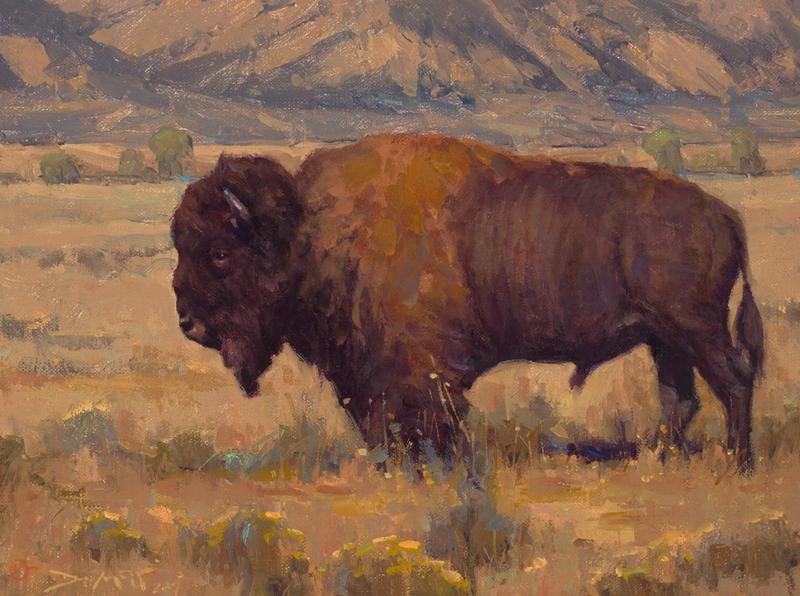 Additional views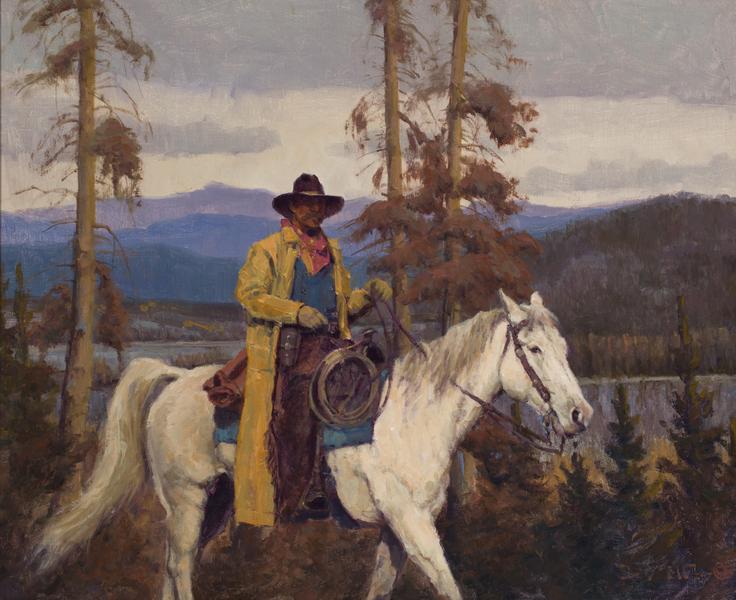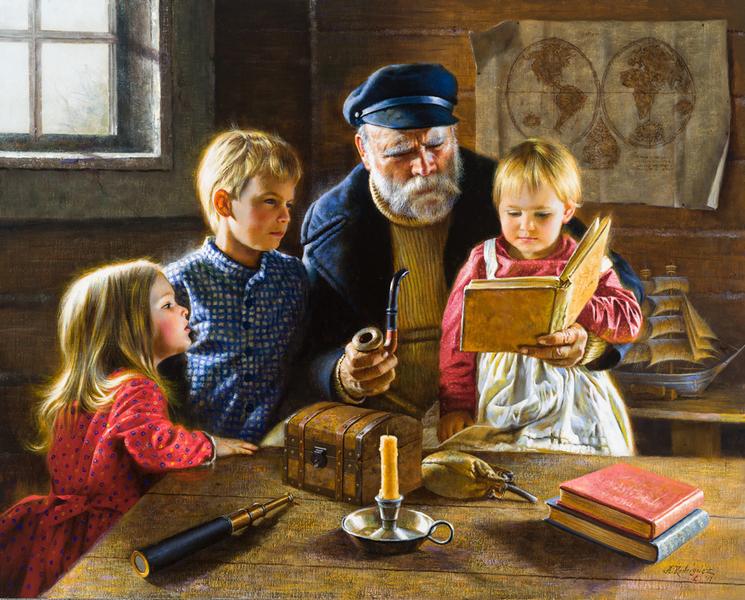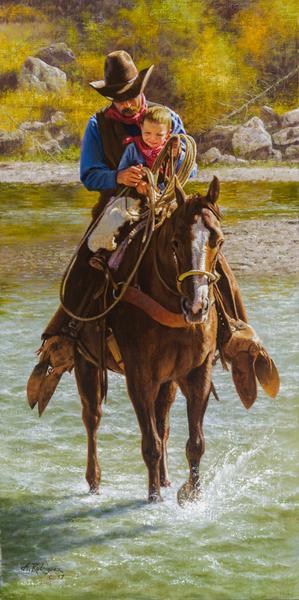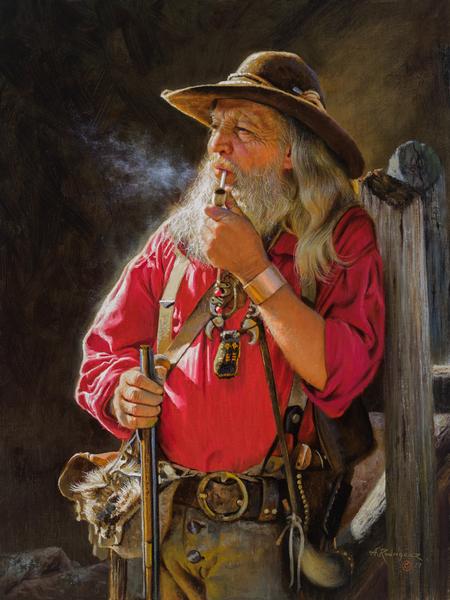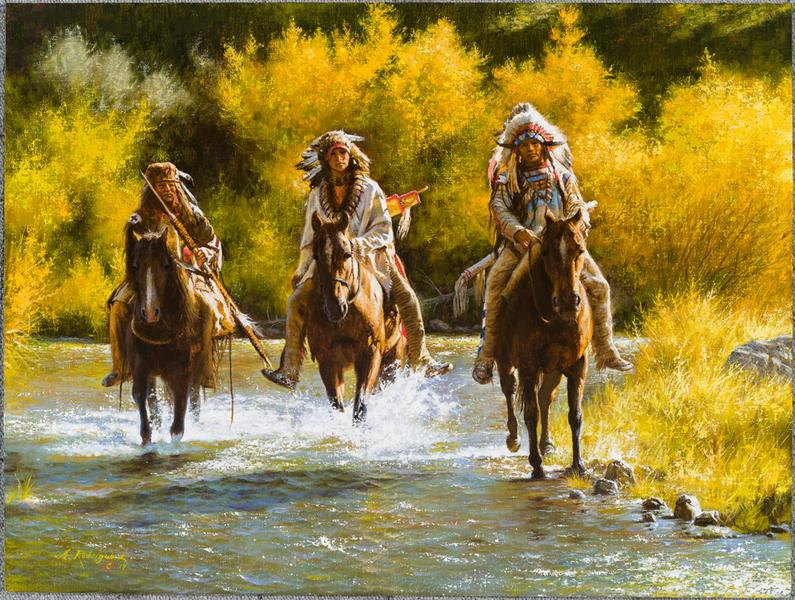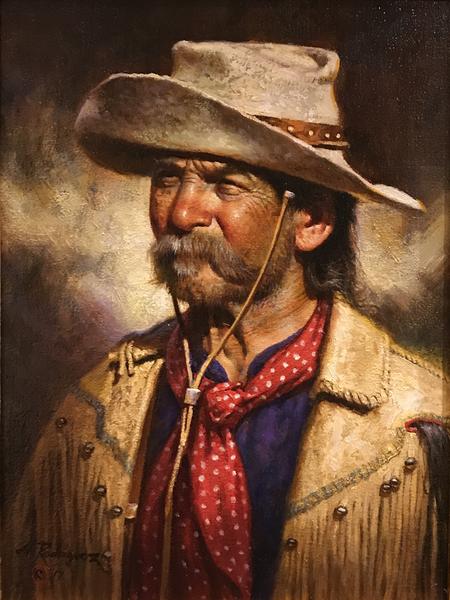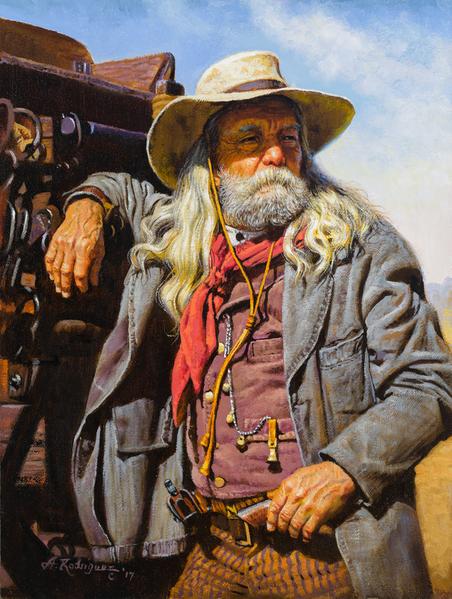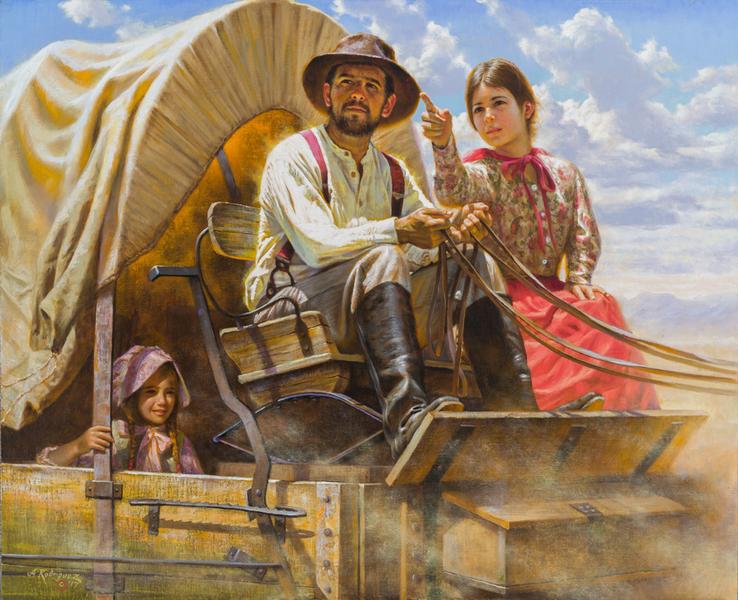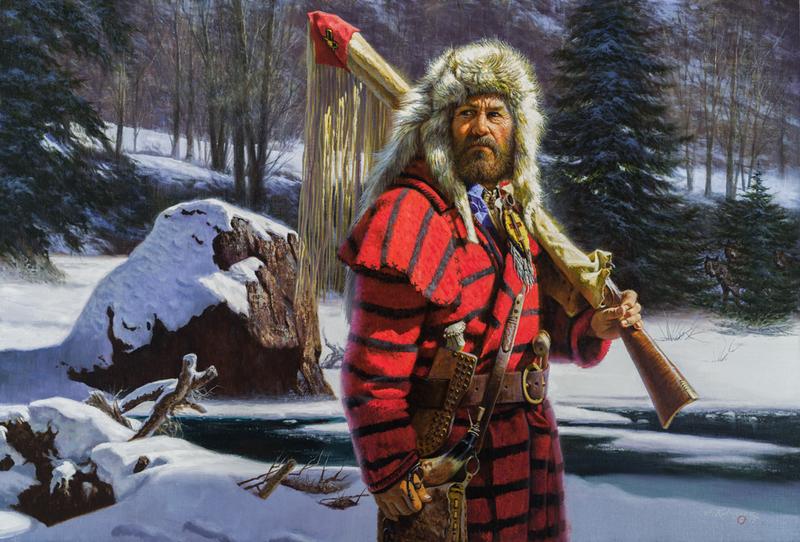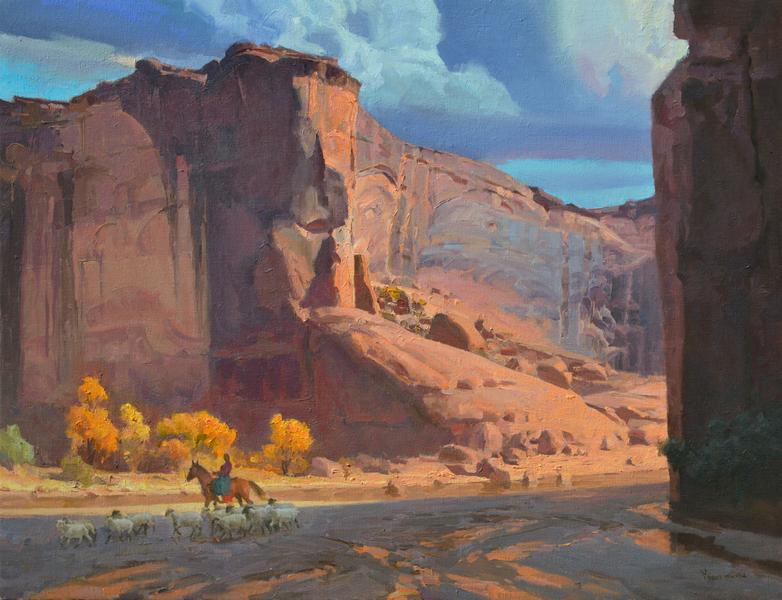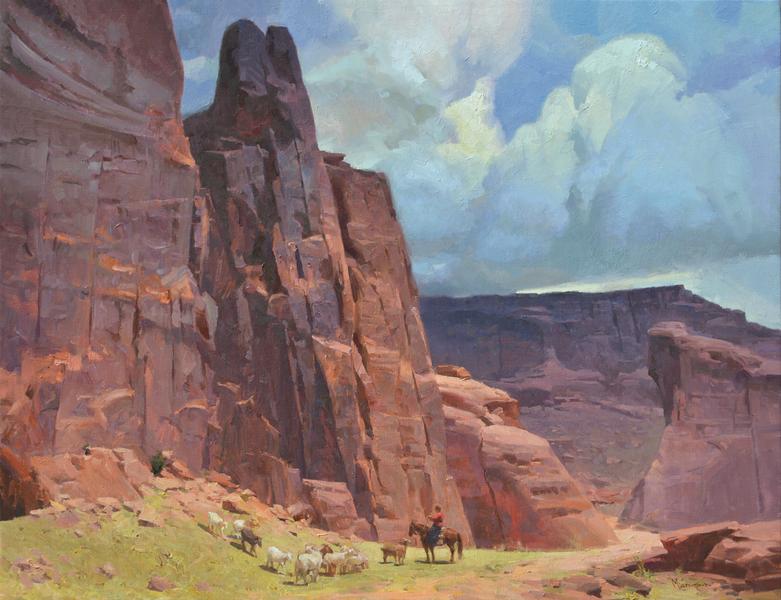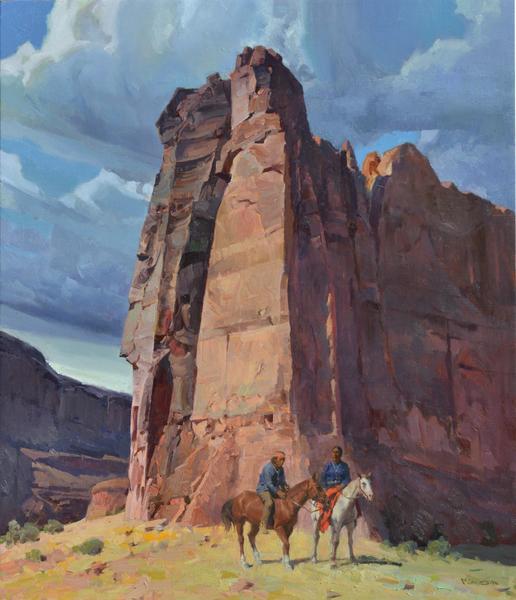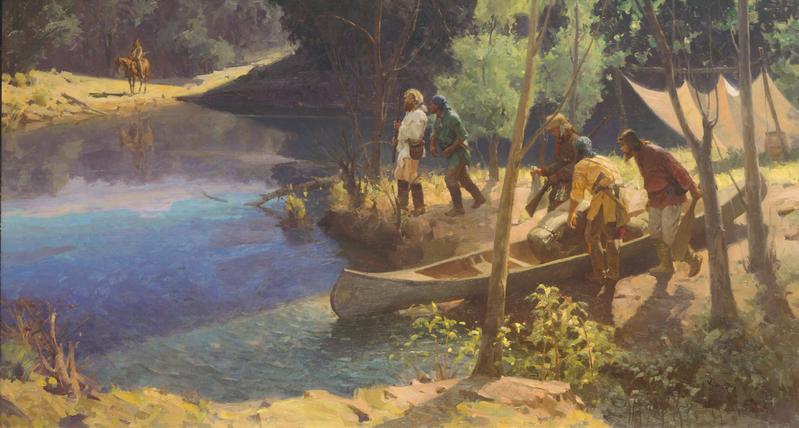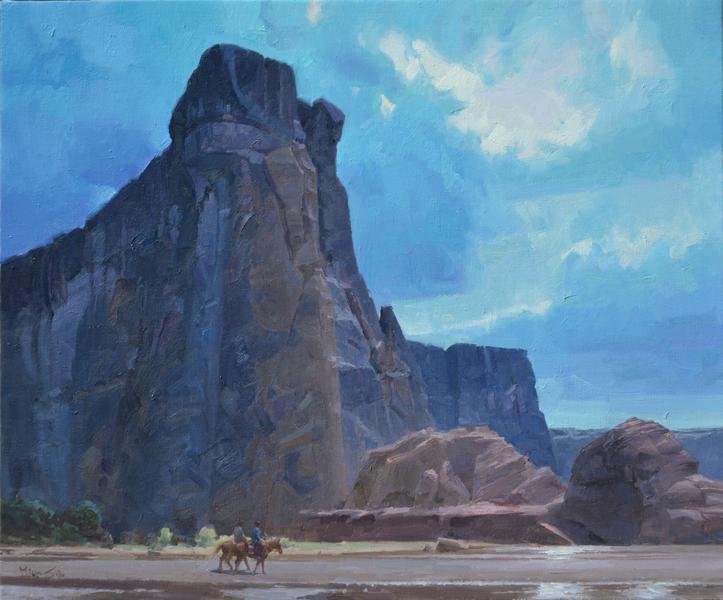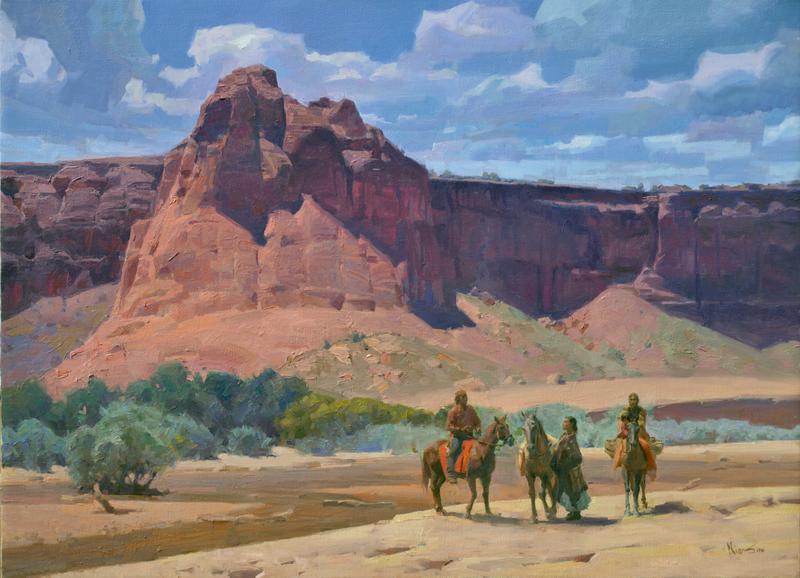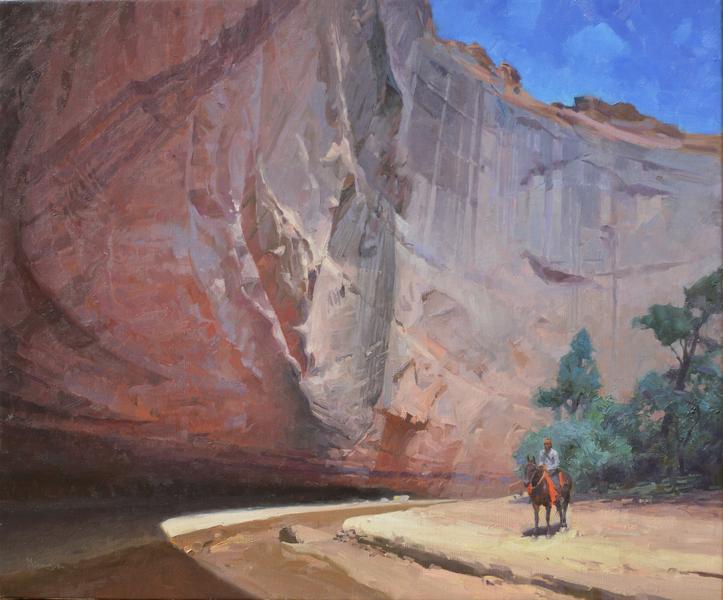 Press release
Trailside Galleries is pleased to present "Tour de Force" a three-man show featuring all new works by acclaimed artists John DeMott, Alfredo Rodriguez and Mian Situ. All three artists will be in attendance to meet collectors during the reception at the gallery on Saturday, September 16 from 4:00 – 7:00 pm. The gallery will also be doing a special show preview on Thursday, September 14th from 4:00-6:00pm during the Fall Arts Festival Art Walk.

John DeMott's new collection of paintings will include subjects ranging from historic western scenes to iconic wildlife of the west. Raised on a Thoroughbred racehorse ranch in Southern California, DeMott has worked and lived the life of his artistic subjects and can speak the language of his experience. His art involves countless hours of research. Through his study of tools, wardrobe, accouterments, and history, he is able to capture detail and authenticity in his paintings. Whether painting Plains Indians, trappers, cowboys, a grizzly bear in the wilderness, or simply the beautiful Southwest.

A professional artist since 1968, Alfredo Rodriguez is widely regarded for this paintings that capture subjects that include cowboys, Navajo and Plains Indians, mountain men, prairie and pioneer settlers as well as miners from the California and Colorado gold rush.

Recently, his paintings have taken on a more intimate quality, as he focuses on human interaction, whether it's an old man reading to his grandchildren or a father homeschooling his children.

Rodriguez has lived in California since 1975, but continues to travel regularly to Indian Reservations and locations around the country researching, studying and painting studies for his major pieces. His paintings capture the dignity of the human spirit elevated by the majestic beauty of their surroundings.

Alfredo notes, "I feel honored to be part of this show. Both Mian and John aren't just great artists but they are also good friends. I also am grateful to Trailside Galleries for giving us the opportunity to display our latest artwork together.

While multiple award winner Mian Situ is highly regarded for this Chinese figurative works and historic paintings of the Chinese/American experience, his newest studio paintings for this show have been inspired by several trips to Canyon De Chelley, located in Northeastern Arizona. The area is recognized as one of the longest continually inhabited landscapes in North America, and has been home to primitive peoples living 2,000 years ago, through the Anasazi civilization of the twelfth century to the Navajo who have lived here for the last 300 years raising sheep and crops.

Of his trips to the area, Mian says, "My first trip was with some twenty artists camping four nights down in the canyon. Since then I have revisited the area several times, drawn to the irresistible beauty. The colors of the sheer red cliffs are spectacular and almost overwhelming. The canyon is like a symphony of rock. The four days and nights I stayed there I experienced the dramatic change of climate and lighting in the canyon. Given the rich history of the area and people living there, the canyon is a source of great inspiration for my work."

Since 1963, Trailside Galleries of Jackson, Wyoming and Scottsdale, Arizona has been regarded as one of the pre-eminent dealers in American representational art, specializing in a rich and varied collection of works by the leading western, wildlife, figurative, impressionist, and landscape artists in the country. The artist roster includes members of the Cowboy Artists of America, National Academy of Design, Oil Painters of America, Plein-Air Painters of America, Prix De West, Society of Animal Artists, National Sculpture Society and Masters of the American West.
Download PDF